vancouver events
north shore green shipyards market
May 4st - End of Sept 28th | Every Friday 5pm to 10pm – North Vancouver
Featured in WestJet magazine, this popular market boasts 100+ artisans, food trucks, live bands and a beer garden. Join the fun and take in a free concert, enjoy the local craft beer and wine garden and take in the breathtaking city lights. Come visit us just outside the Tap & Barrel Restaurant patio.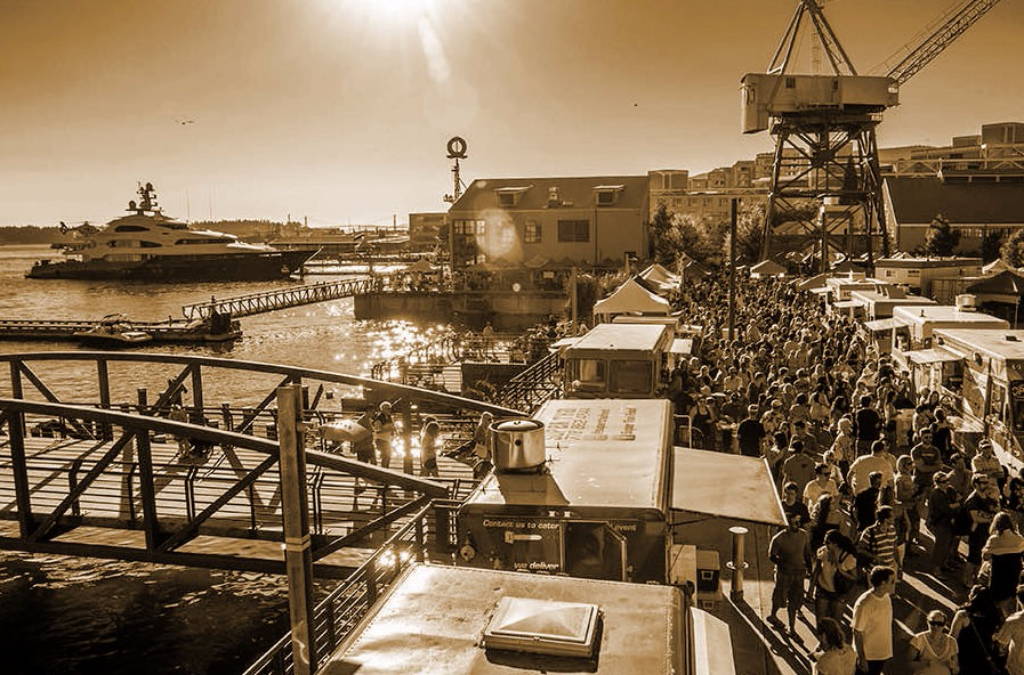 ---
special events
April 28 - 29 / 11am to 5pm / The PipeShop Venue, North Vancouver
Fall For Local Market is a one-of-kind 'shop local' event, that prides itself on curating high quality modern pop-up featuring independent brands. Not only can you shop from over 85 vendors, but you can enjoy our free do-it-yourself workshops, indulge in our food trucks, and more!
---
June 10 / 12pm to 8pm - on Commercial Drive 
Italian Day on The Drive is a vibrant cultural street festival celebrating Italian culture, heritage and community with over 150 street participants, comprised of partners, merchants, vendors and community organizations – and an estimated 300,000+ attendees of all ages and cultures.
---
Saturday, June 16 | 12pm - 7pm – on Denman from Davie to Robson
The West End brings together business owners, community organizations, artists and volunteers to seed the idea of building a better, more livable city. There are music stages and jam sessions to listen to, art being exhibited and created live on the street and plenty of places to grab a bite to eat or something to drink.
Sunday, June 17 | 12pm - 7pm –  Main Street from Broadway to 30th
Car Free Day celebrates the vibrancy of Vancouver's diverse neighbourhoods by organizing a multi-site annual arts and culture festival that reclaims traffic thoroughfares as community focused public spaces. This allows artists, local residents, performers, artisans, non-profits, and businesses to interact, engage, and re-imagine spaces normally reserved for vehicle traffic.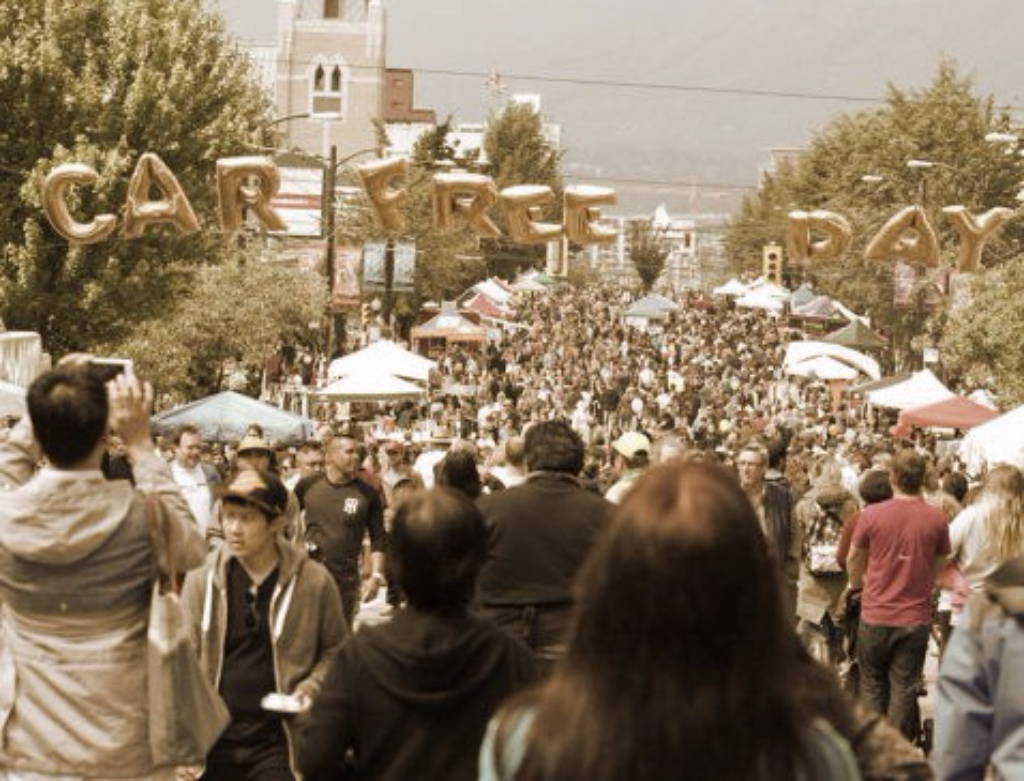 ---
June 23 & 24 –Vancouver Art Gallery | June 30 - July 1  –David lam park
The TD Victoria International JazzFest is a ten-day music festival featuring the jazz, blues and world music of local, Canadian, and internationally acclaimed musicians. The "grandfather" of music festivals serving audiences in Vancouver and Gulf Islands region, TD JazzFest offers its devoted audience a wide scope of programming comparable to much larger festivals in significantly larger urban areas. Since its inception, the festival has been presented and produced by the Victoria Jazz Society.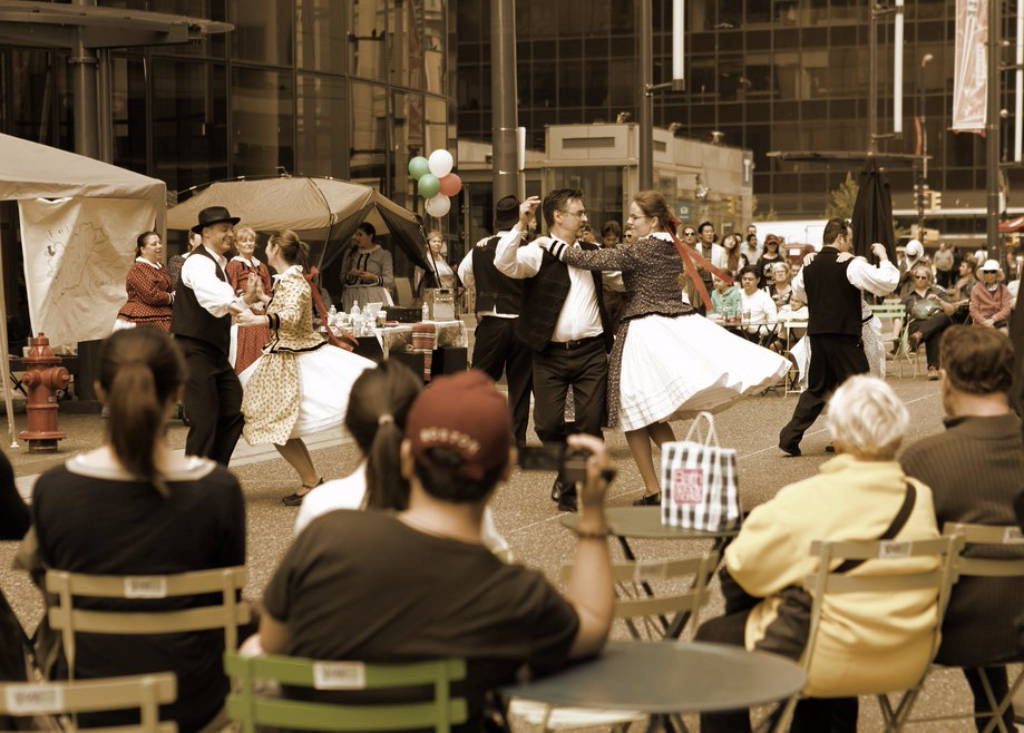 ---
  Sunday, June 24 – 11am - 9pm –  MacDonald to Blenheim Street
Greek Day on Broadway is the largest one-day Greek festival in Vancouver and the grand finale event in a month long Greek Heritage Festival. Presented by the Hellenic Canadian Congress of BC, the festival aims to share the rich Greek culture which spans 2,500 years of history, including over 100 years of social and cultural contributions to the City of Vancouver.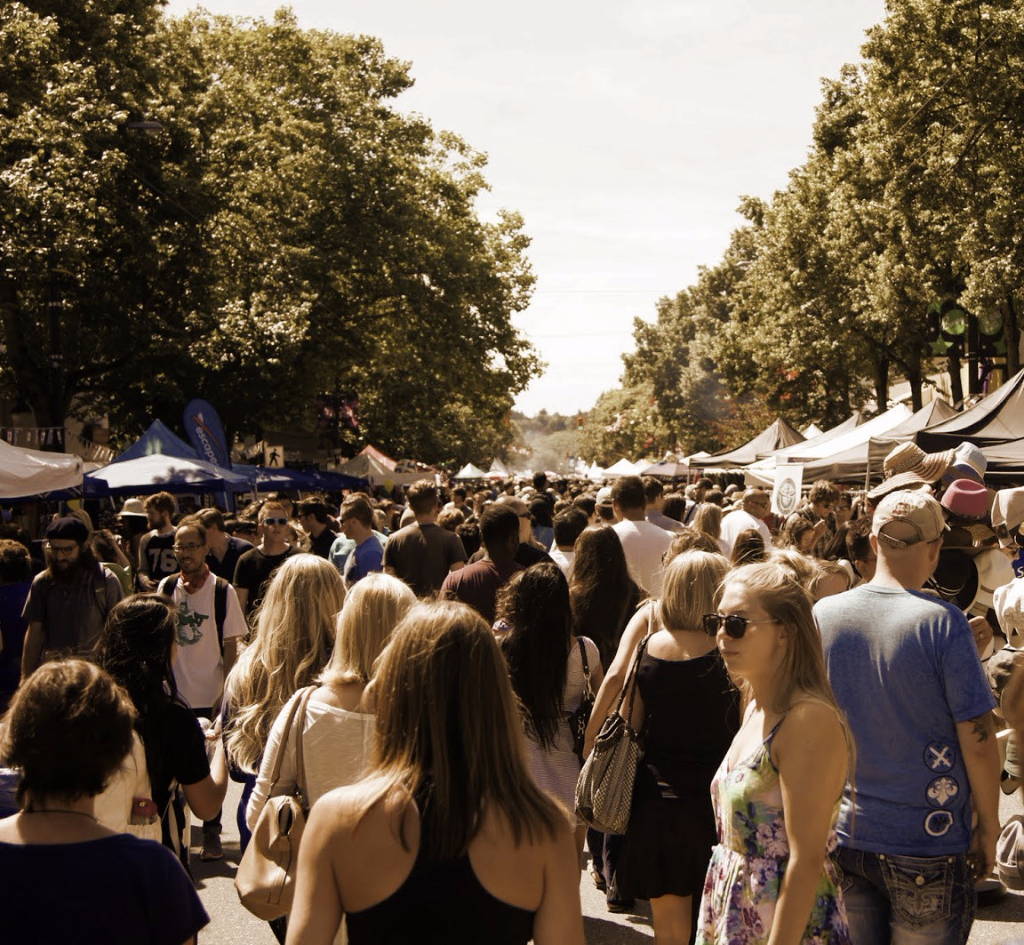 ---
Saturday, July 7 | 11 am - 9 pm – West 4th Avenue, between Burrard and MacDonald.
The West 4th Avenue Khatsahlano Street Party is Vancouver's largest free Music + Arts Festival. This 10-block street fair, spanning from Burrard to MacDonald Street also features a wide variety of food options, bustling patios, giveaways, special activities, and licensed beer gardens.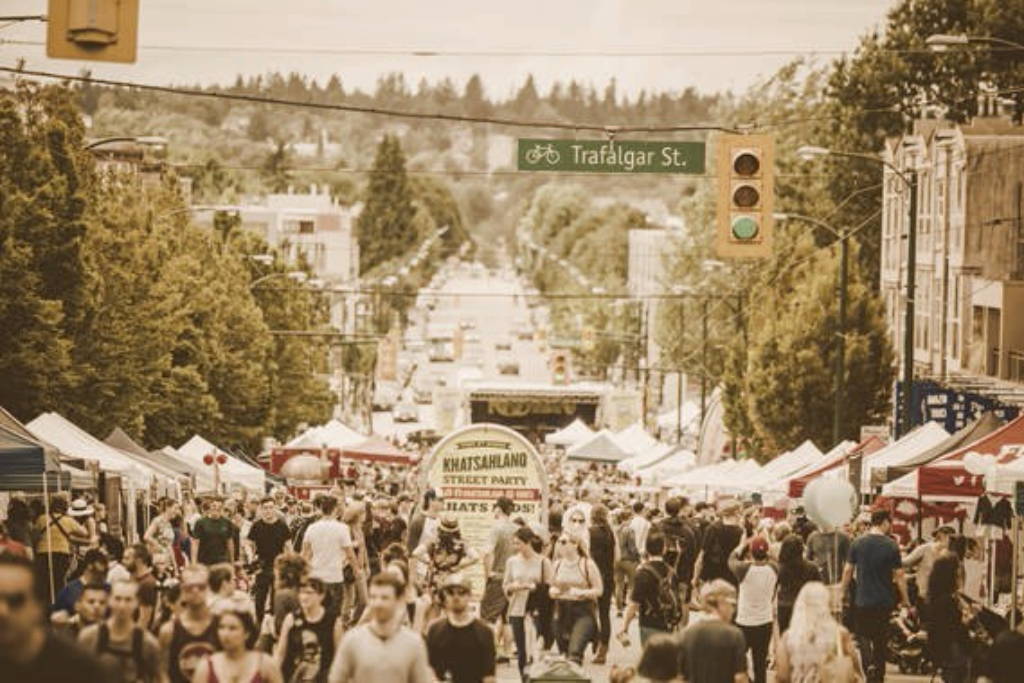 ---
Sunday, July 8 / 12 - 7pm - Venables to N. Grandview on Commercial Drive 
Our festival stretches across 15 blocks featuring amazing local artisans, musicians, community activities, delicious food, tons of entertainment and activities for all ages. As the place that Car Free Day began, Commercial Drive stays true to its grassroots beginnings and the story behind the festival. 
---
July 13 -15 | Friday 1 - 11pm, Saturday and Sunday 9am - 11pm – Jericho Beach park
The Vancouver Folk Music Festival is a Canadian cultural institution – a unique community-based celebration with an internationally-renowned reputation for presenting the finest traditional and contemporary folk and roots music artists from around the world.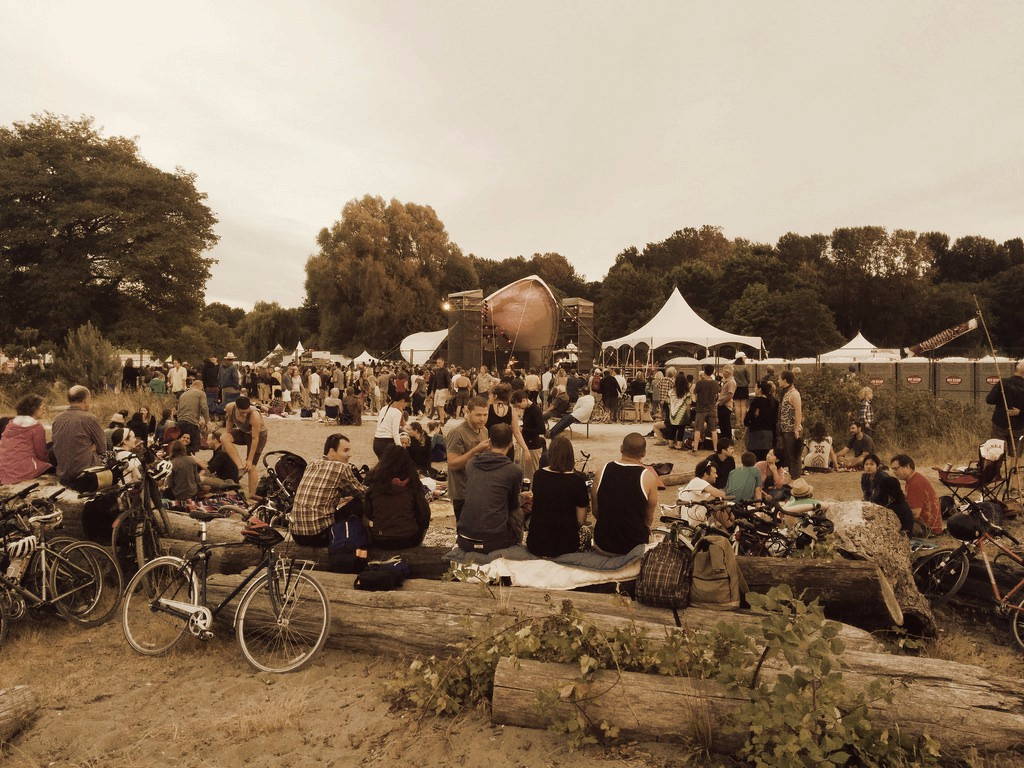 ---
vancouver pride
July 22 / Aug 5 / 9am - Second Beach @ Stanley Park Dr, Vancouver
The Vancouver Pride Society is proud to host Pride Sports Day, bringing members of the LGBTQ2+ community and their allies together for a fun, active, and inclusive day of celebration at Second Beach
---
July 28 - 29 / Time TBD - North Vancouver Waterfront Park
Each year, during the last weekend of July, the Trinidad & Tobago Cultural Society of BC presents the Caribbean Days Festival. This event draws a crowd of exuberant fun-lovers to North Vancouver's Waterfront Park for a weekend of parading, dining, socializing (liming) and dancing in the sunshine. 
---
  Various times throughout the summer, TBA
Today, Lonsdale Quay Market boasts 80 fresh food vendors, unique retail shops, artisans, restaurants, and a boutique hotel. Festivals and community events throughout the year ensure that no two visits are the same. Whether it's taking in a local band during an afternoon concert on the waterfront plaza, or braving the 77 steps to the top of the iconic Q Tower for the best view in the city, lasting memories are created daily at Lonsdale Quay Market.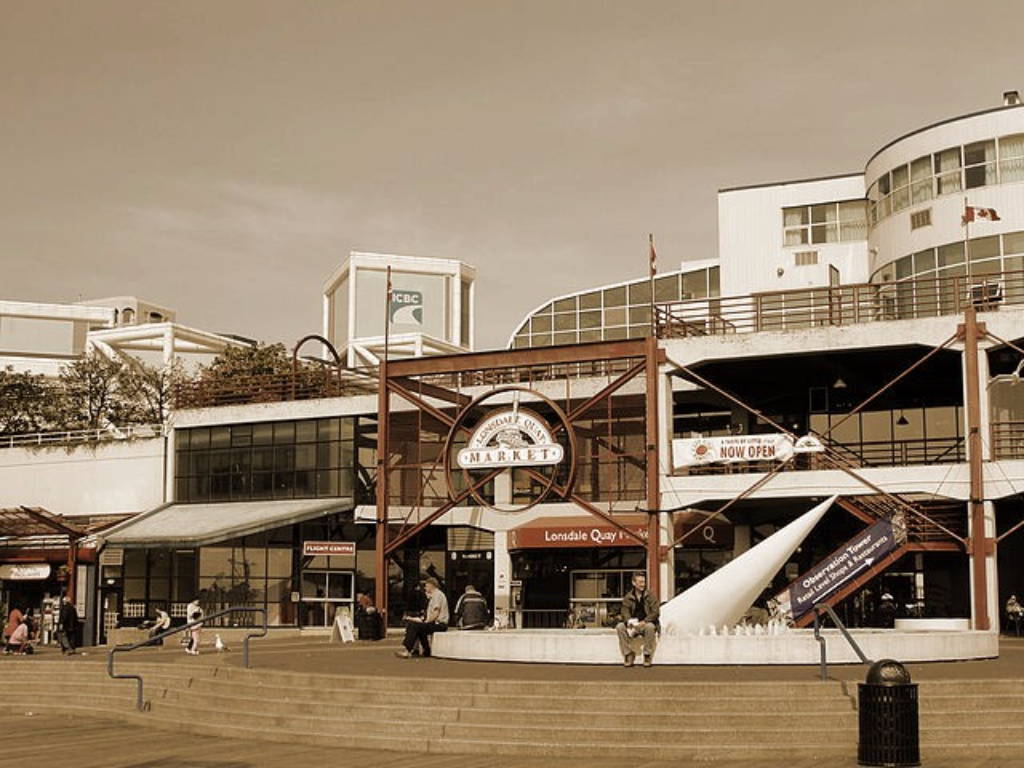 ---
August 26 | 8am - 5pm – Steveston Village, Richmond, BC.
The Steveston Dragon Boat Festival is one of the fastest growing Dragon Boat festivals in Canada and North America. Every year nearly 100 teams from western Canada and the United States are welcomed, during one day of live entertainment on the World Beat Stage, kids arts and crafts, great vendors, mouth-watering food, and of course, exciting dragon boat races.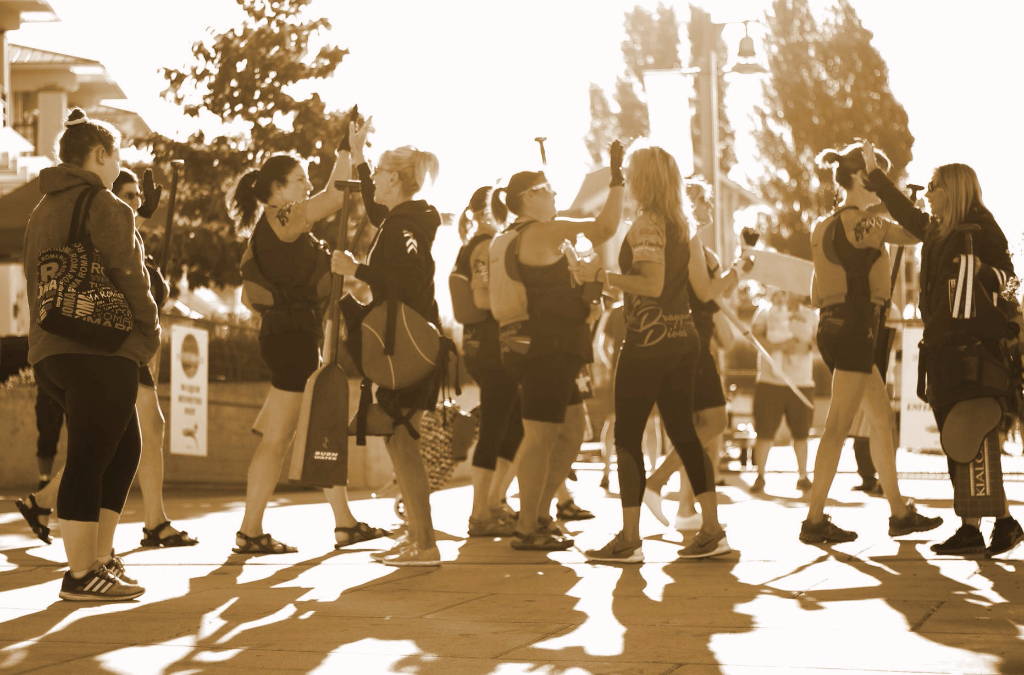 ---
look here for more events and updates